The elevator can work with the following crops:
Services
In the process of grain acceptance and storage Sambir Elevator LLC provides a full range of services:
conducting analyzes and laboratory tests;
determination of grain quality;
grain weighing;
primary cleaning of cereals;
drying of grain;
secondary cleaning of grain;
protection of grain from pests, in case of need of disinfection of grain;
active ventilation of grain;
grain cooling;
removal of mechanically damaged or small grain;
shipment of grain by road and by rail;
other services for the bringing of grain;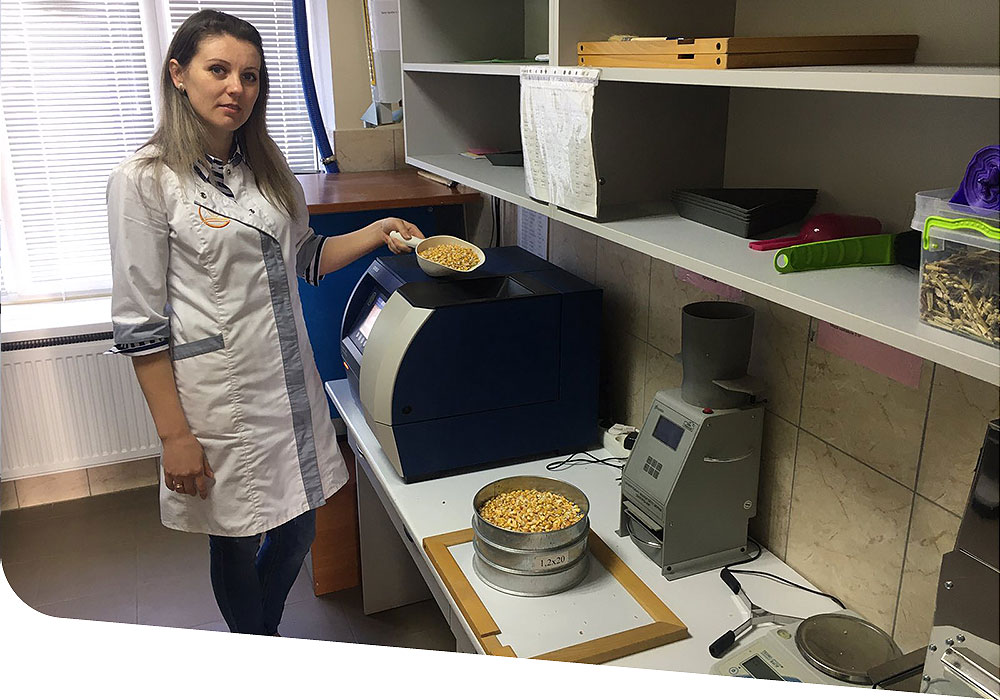 Product quality
When it comes to product quality assurance, responsibility grows many times over! Sambirskiy Elevator Production and Technology Laboratory is a sophisticated, result-oriented system located in the administrative and laboratory building and equipped with the most up-to-date equipment, instruments and high-precision measuring equipment
Certified conditions
to store grain and ensure its quality:
Certificate for Food Safety Management System.
Certificate of conformity of the measurement management system.