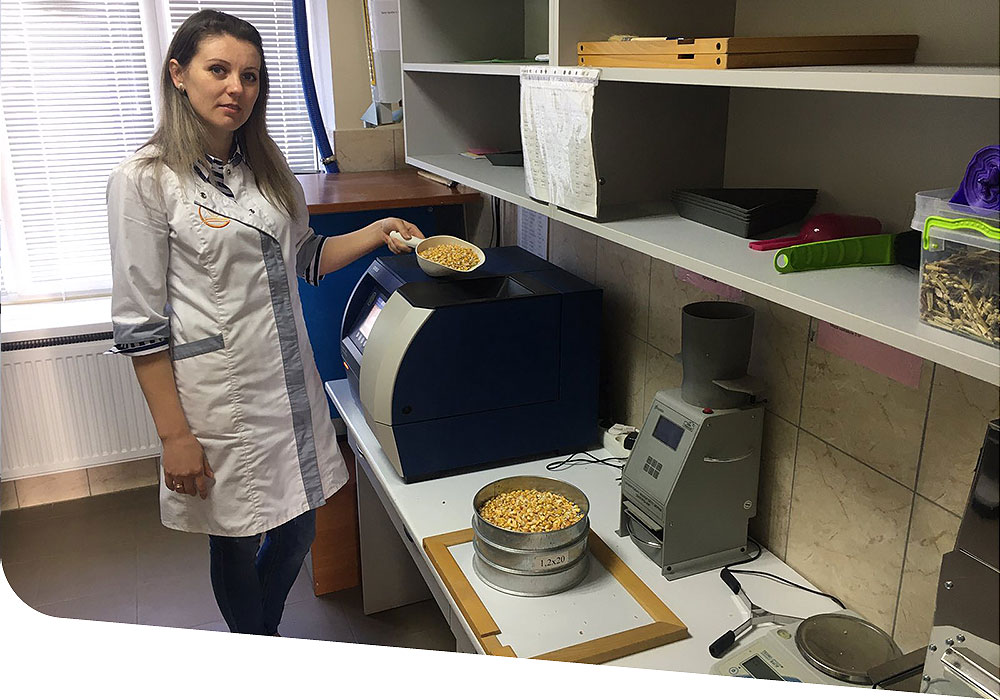 The Sambir Elevator guarantees the highest quality of services
Working with LLC "Sambirsky elevator" you get a reliable partner and high level of quality services. The elevator keeps pace with the modern requirements of the agricultural business, using the latest technologies and equipment.
We value the trust of our partners, and are constantly evolving to best meet their needs.
Services
In the process of grain acceptance and storage Sambir Elevator LLC provides a full range of services:
conducting analyzes and laboratory tests;
determination of grain quality;
grain weighing;
primary cleaning of cereals;
drying of grain;
secondary cleaning of grain;
protection of grain from pests, in case of need of disinfection of grain;
active ventilation of grain;
grain cooling;
removal of mechanically damaged or small grain;
shipment of grain by road and by rail;
other services for the bringing of grain;